The Brands That Shaped Pittsburgh: A Legacy of Innovation and Resilience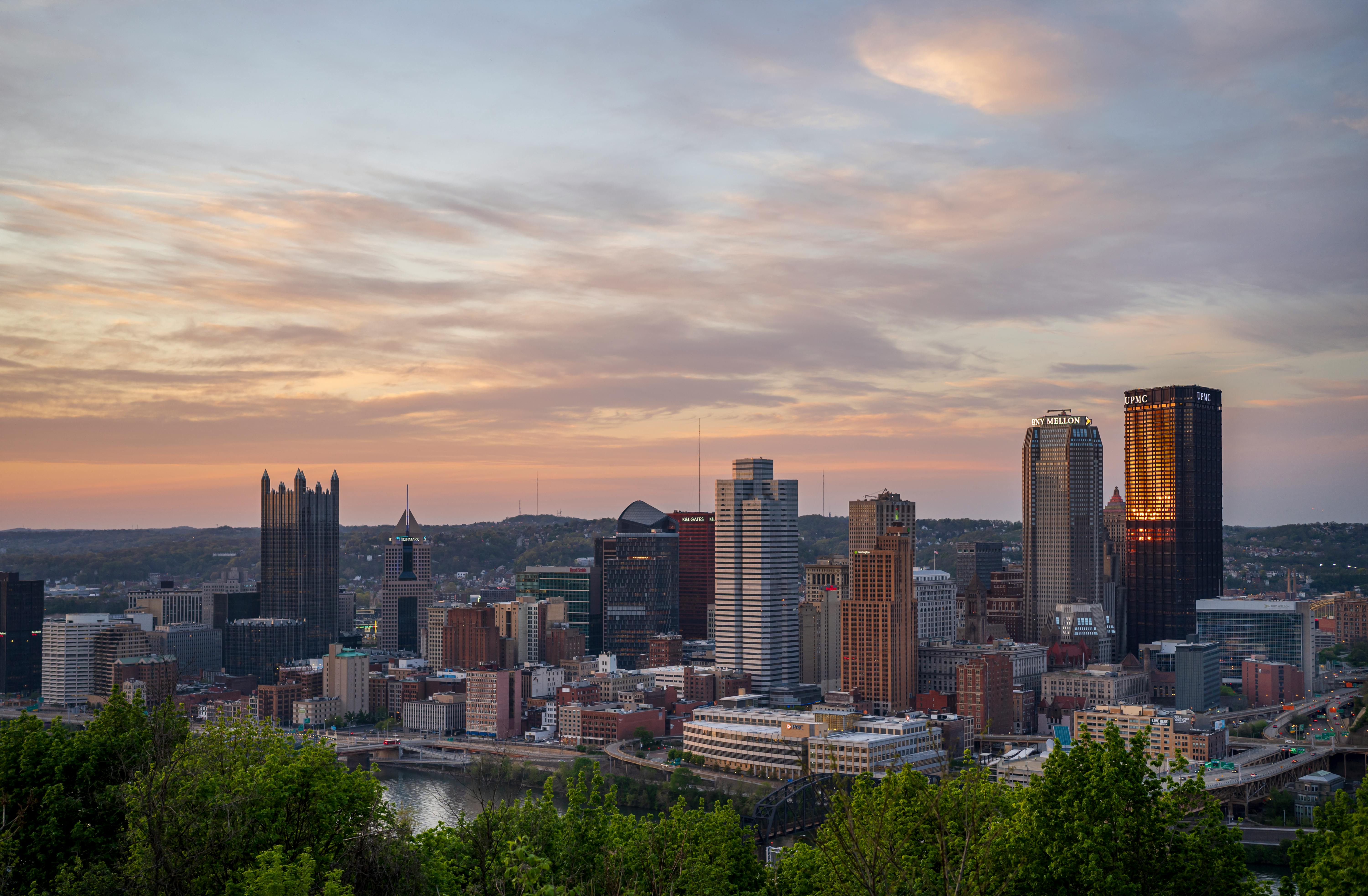 There is nothing we love here more than an iconic Pittsburgh Brand!  Over the years, the city has been home to several iconic brands that have played a significant role in shaping both Pittsburgh's identity and the world. From steel to aluminum, from candy to safety equipment, these brands have left an indelible mark on the city's landscape and its DNA. In this article, we will delve into the stories of ten such brands that have made Pittsburgh what it is today.
ALCOA: Revolutionizing the Aluminum Industry
In the late 19th century, Pittsburgh became not only the Steel City but also the birthplace of the aluminum industry, thanks to a brand called Alcoa. Originally known as the Pittsburgh Reduction Company, Alcoa started small, producing aluminum for utensils. With the backing of the Mellon family and the adoption of the groundbreaking Hall-Heroult process, Alcoa grew into a global company that revolutionized the aluminum industry.
Throughout its history, Alcoa has been at the forefront of innovation. In 1889, the company developed an aluminum tea kettle, paving the way for its entry into the kitchen. Alcoa's aluminum foil, introduced in 1910, became a staple in kitchens worldwide. The company's most significant invention, however, came in 1962 when it introduced pull-tab rings on aluminum cans, forever changing the way we open our favorite beverages.
BAYER: A Legacy of Pharmaceuticals and Beyond
Bayer, a multinational pharmaceutical, agricultural, and chemical conglomerate, has been an integral part of Pittsburgh's history since 1958. Originally known as Mobay Chemical, a joint venture with Monsanto, Bayer established its North American headquarters in Pittsburgh. Bayer did scale back it's operations in Pittsburgh in 2019, selling it's larger campus south of the city to Covestro, but it still has operations in O'Hara Township, Saxonburg and Indianola.  The German firm, founded in the 19th century, has a long and storied history of innovation and groundbreaking discoveries.
Among Bayer's notable contributions are the synthesis and trademarking of two famous drugs: aspirin and heroin. Bayer's U.S. assets and trademark were seized after World War I, but the company regained its brand name in 1995. Today, Bayer's influence extends far beyond pharmaceuticals, as it continues to make strides in areas such as materials science and agriculture.
CLARK: A Sweet Success Story
The tale of David L. Clark is a quintessential Pittsburgh success story. Born in Ireland, Clark immigrated to the United States and founded the D.L. Clark Company in 1886. What started as a small confectionery business soon grew into a beloved brand that left its mark on Pittsburgh.
The Clark Bar, a Pittsburgh favorite, remains a testament to the company's success. But Clark's legacy extends beyond its iconic candy bar. The company also invented the Zagnut bar, which is still manufactured today by Hershey. Clark's commitment to quality and innovation can be seen in its introduction of a 5-cent version of its signature bar, wrapped individually, which became popular in the years following World War I.
While the original Clark company is now gone, the Clark Bar has made it's way through many candy companies, and is still in limited production today… just not in Pittsburgh.   It is, however, and iconic Pittsburgh brand!
HEINZ: From Horseradish to Ketchup and Beyond
An article about brands that shaped Pittsburgh would be incomplete without mentioning Heinz, one of the most recognizable names in the food industry. Founded by Henry J. Heinz in Sharpsburg in 1860, the company started with grated horseradish and quickly expanded its product line to include ketchup, sauerkraut, vinegar, pickles, and more.
Heinz's commitment to quality and innovation set it apart from its competitors. The company's famous slogan, "57 varieties," may have been a marketing ploy (Heinz actually had more than 57 products at the time), but it became synonymous with the brand's dedication to variety and excellence. Heinz's impact on Pittsburgh goes beyond its delicious condiments; the company's charitable endeavors, support for the arts, and contributions to the city's cultural district have left a lasting legacy.
KENNAMETAL: Cutting-Edge Innovations in Metalworking
Kennametal, the largest manufacturer of metal cutting tools in the United States, has been a stalwart of Pittsburgh's industrial fabric since the late 1930s. The company's founder, Philip M. McKenna, revolutionized metalworking with his tungsten-titanium alloy for cutting tools, which increased efficiency and strength in machining steel.
Kennametal's commitment to innovation extended beyond the realm of metalworking. The company played a pivotal role in the development of mining applications and even invented the continuous mining machine. With operations in over 60 countries and a strong presence in the Pittsburgh region, Kennametal continues to be a driving force in the manufacturing industry.
MSA: Protecting Lives and Ensuring Safety
When it comes to safety equipment, MSA (Mine Safety Appliances) is a name that stands out. Founded in 1914 by John Ryan and George Deike, MSA has been at the forefront of developing products that protect workers in hazardous occupations.
From flameless electric miners' caps to gas and flame detection equipment, MSA's products have saved countless lives. The company's commitment to safety is evident in its response to crises such as the St. Patrick's Day Flood in 1936 and the 9/11 attacks, where MSA provided emergency equipment and support. With a global presence and a strong commitment to innovation, MSA continues to be a leader in the safety industry.
PPG: From Plate Glass to Coatings and Paints
PPG (Pittsburgh Plate Glass) has come a long way from its origins as a plate glass manufacturer in 1883. Today, the company is a leader in the coatings and paints industry, with a global reach and a wide range of products.
PPG's contributions to the world extend far beyond its glass products. The company's coatings can be found on everything from airplanes and automobiles to buildings and bridges. PPG's innovations, such as the introduction of Herculite tempered glass and Transitions eyeglass lenses, have improved safety and quality of life for millions of people worldwide.
PPG Place is one of the iconic buildings in the Pittsburgh skyline.
STARKIST: A Tuna Legacy
Although Starkist may no longer process fish in Pittsburgh, its presence in the city remains strong. The brand, famous for its mascot Charlie the Tuna, was purchased by the H.J. Heinz Company in 1962 and later moved its headquarters to Pittsburgh.
Starkist's legacy goes beyond its catchy commercials and beloved mascot. The company was the first major brand to introduce "dolphin-safe" tuna, showcasing its commitment to ethical fishing practices. While Starkist is now owned by a South Korean corporation and headquartered in Reston, Virginia, its ties to Pittsburgh can still be seen through its support of local organizations and its recognition as a Pittsburgh brand.
U.S. STEEL: The Iconic Pittsburgh Brand Forging America's Industrial Might
U.S. Steel, one of the largest steel manufacturers in the world, and perhaps THE iconic corporate Pittsburgh brand, has played an integral role in shaping both Pittsburgh and America. The company's roots can be traced back to Andrew Carnegie's Carnegie Steel Company, which was later consolidated into U.S. Steel.
U.S. Steel's impact can be seen in the countless structures across the country that were built with its products. From iconic landmarks like the US Steel Building in Pittsburgh, the Gateway Arch in St. Louis and everyday infrastructure like bridges and buildings, U.S. Steel's steel has stood the test of time. While the industry has changed, U.S. Steel remains a significant presence in Pittsburgh, employing thousands of people in the region and continuing to contribute to America's industrial might.
WESTINGHOUSE: Powering the World with Innovation
George Westinghouse, a prolific inventor and entrepreneur, left an indelible mark on Pittsburgh and the world. His company, Westinghouse Electric, was at the forefront of technological innovation, with inventions ranging from railroad air brakes to electrical power generation.
Westinghouse's impact on Pittsburgh can still be seen in the city's landscape.  The company's contributions to radio broadcasting, home appliances, and nuclear power have solidified its place in history as a brand that shaped Pittsburgh and pushed the boundaries of innovation.
Pittsburgh Brands:  A Legacy of Innovation and Resilience
The brands that have shaped Pittsburgh share a common thread of innovation, resilience, and a commitment to excellence. From aluminum to ketchup, from candy to safety equipment, these brands have not only left an indelible mark on Pittsburgh but have also made significant contributions to their respective industries on a global scale.
As Pittsburgh continues to evolve and grow, these brands serve as a reminder of the city's rich industrial heritage and its ongoing commitment to innovation. The legacy of these brands lives on, not only in their products and achievements but also in the spirit of the people who continue to make Pittsburgh a hub of innovation and progress.